Rental space
RENTAL SPACE
Rental space in a building listed as a cultural heritage of the city of Kyoto.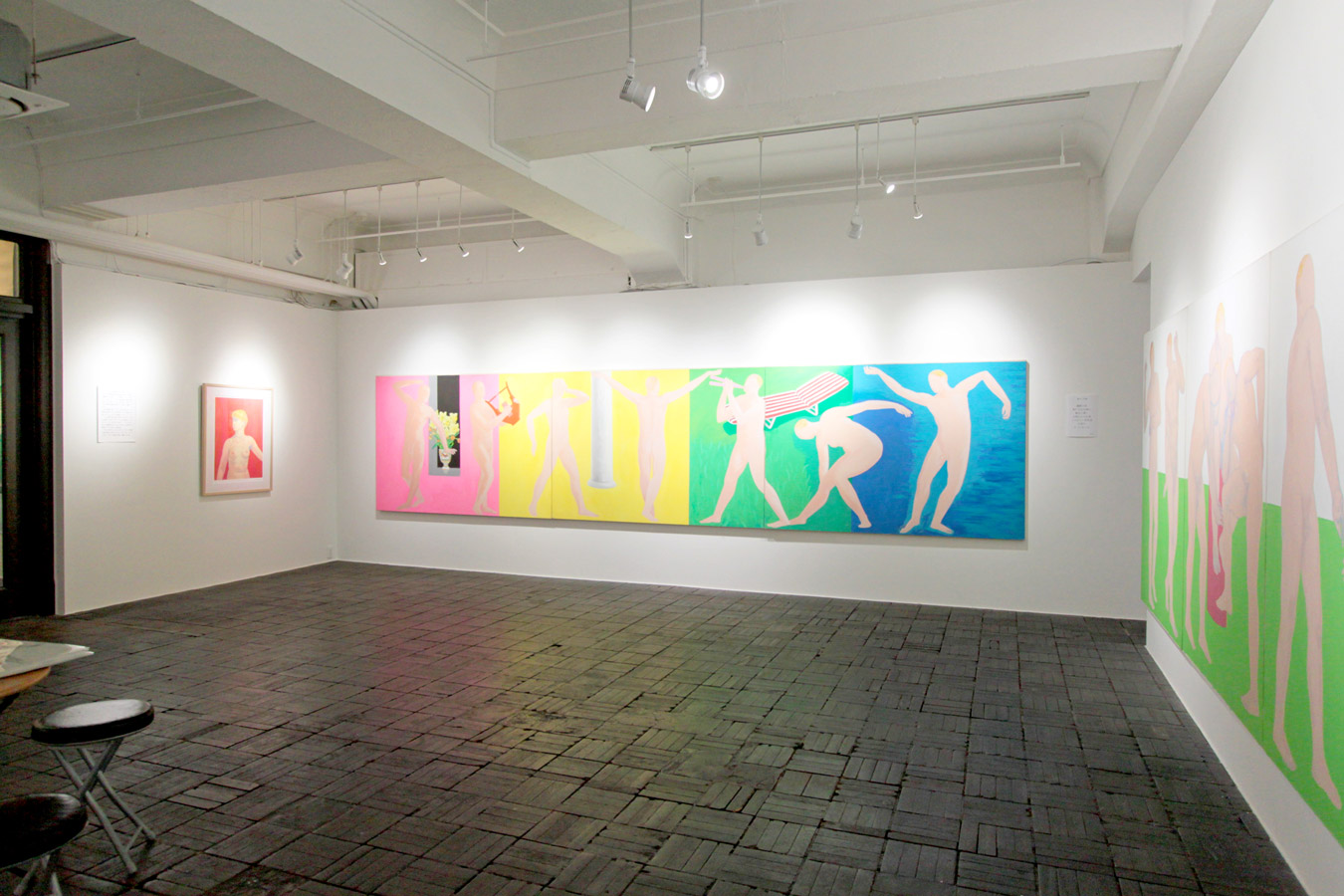 A large gallery with a total area of 133.71m²
Information on rental
The Dohjidai Gallery, located in Building 1928, a historic building listed by the City of Kyoto as Cultural Heritage, rents exhibition space for those who wish to organize events such as solo and group exhibitions or any type of artistic event in Kyoto. The total area of the exhibition space is about 133.71m², a large exhibition space, which is rare in Kyoto city.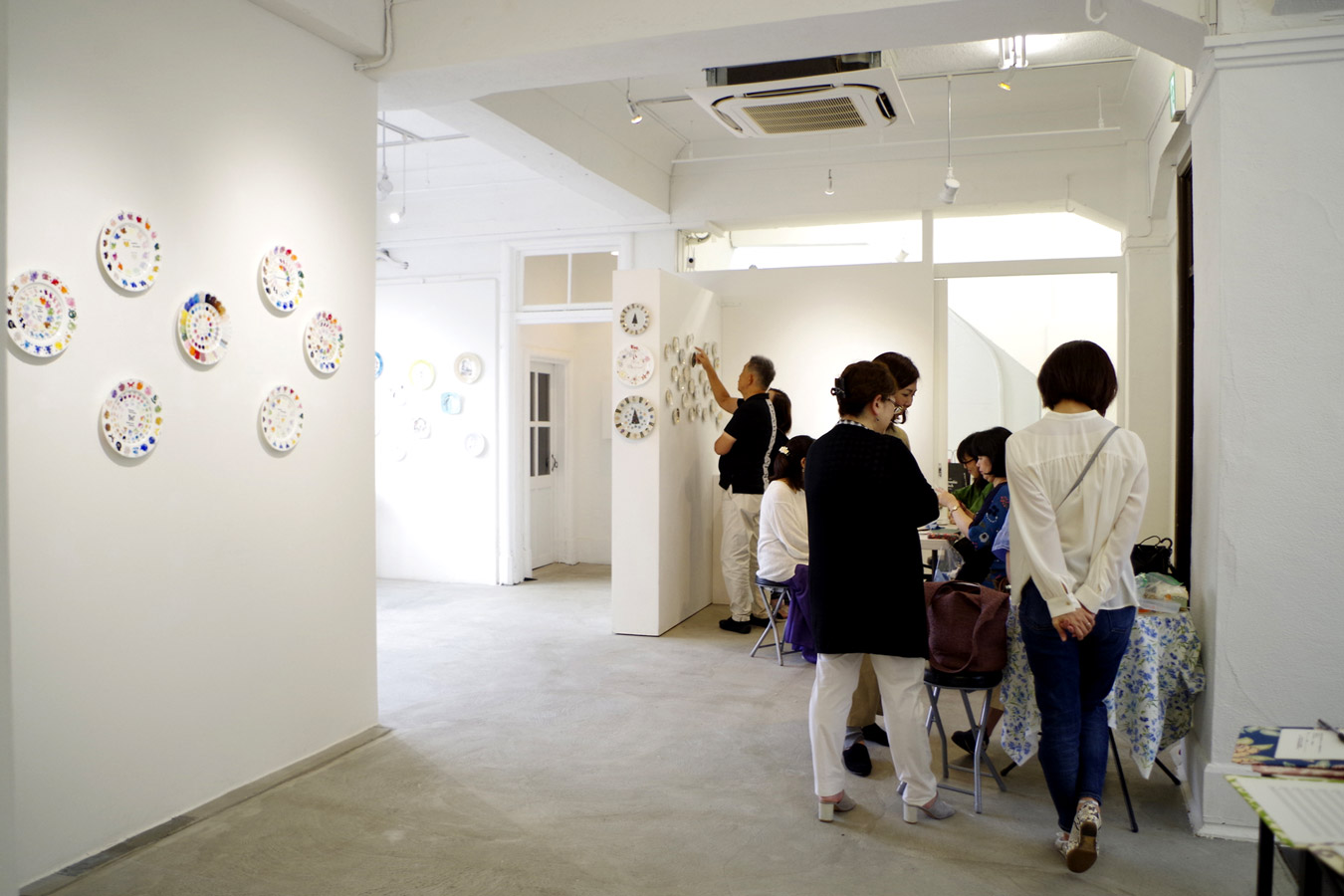 While taking advantage of the Art-Deco building, we are providing facilities suitable for a wide variety of exhibitions. The space where traces of the time of its construction remain has a deep and creative atmosphere. It is a rental gallery that can be used for various purposes such as art, fashion, sundries, design and crafts.
Dohjidai Gallery in 3 points
1.
Three spaces, three different textures and a free range of expression.
3 different exhibition spaces where you can develop a wide variety of plastic expressions.
Main exhibition Room

A large space that makes the best use of the materials used at the time of building construction, and has a wall surface that can reach up to 7m x 2.5m and movable partitions.

Gallery Bis

A modern bright space can be created by the outside light from the large glass windows located in the East and West walls and the concrete floor.
There are various spaces according to the work and scenography you wish.
2.
Interaction between customers and artists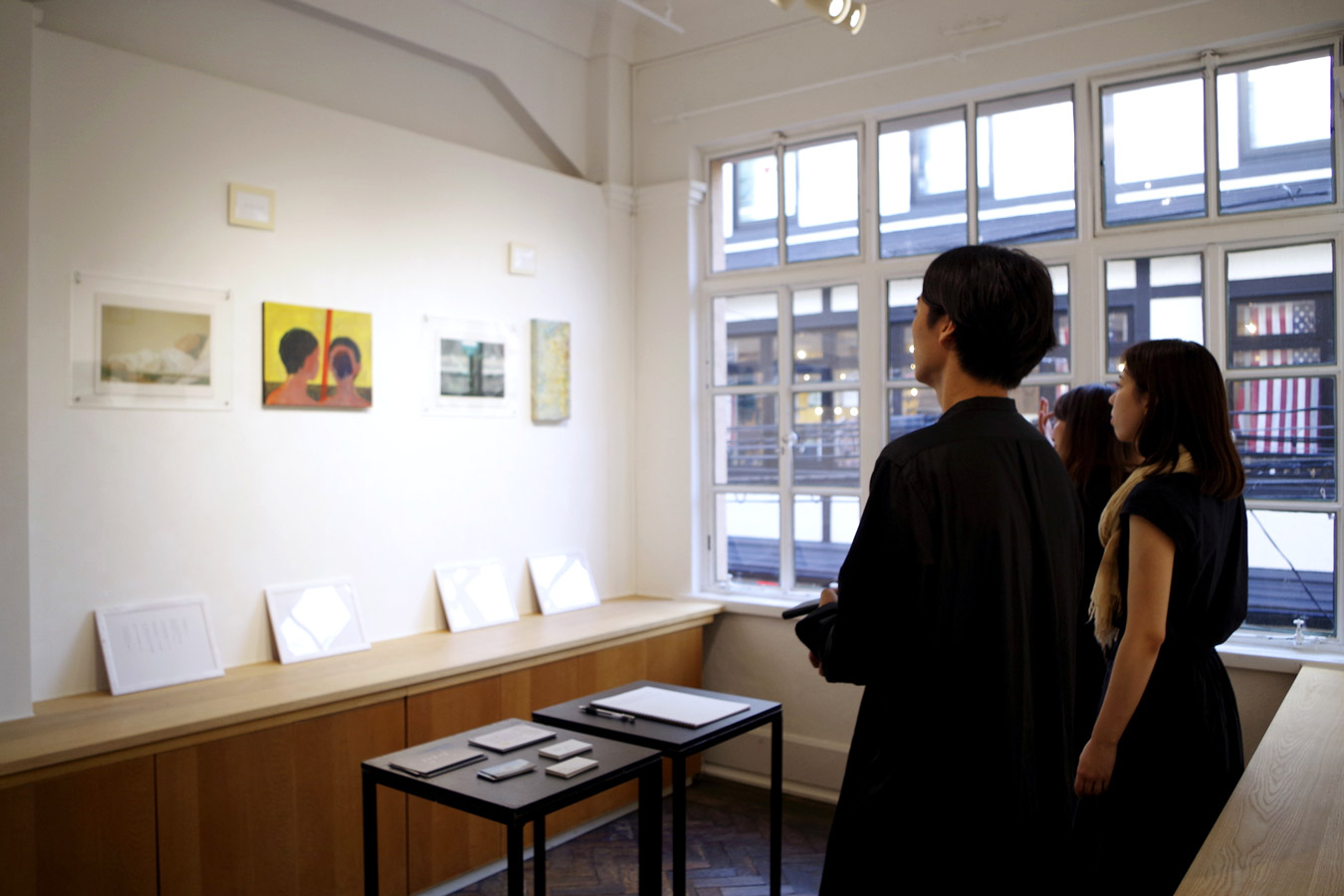 Dohjidai Gallery hosts a variety of exhibitions on a weekly basis from Tuesday to Sunday. Therefore, many customers are looking forward to exhibitions every week. You can also interact with artists who exhibiting in another adjacent space during the event. Everyone's work may be inspiring and new connexions can be shared.
The atmosphere of exhibitions and examples of space usage so far are introduced on our blog, so please take a look at it.
3.
A central location and easily accessible by transport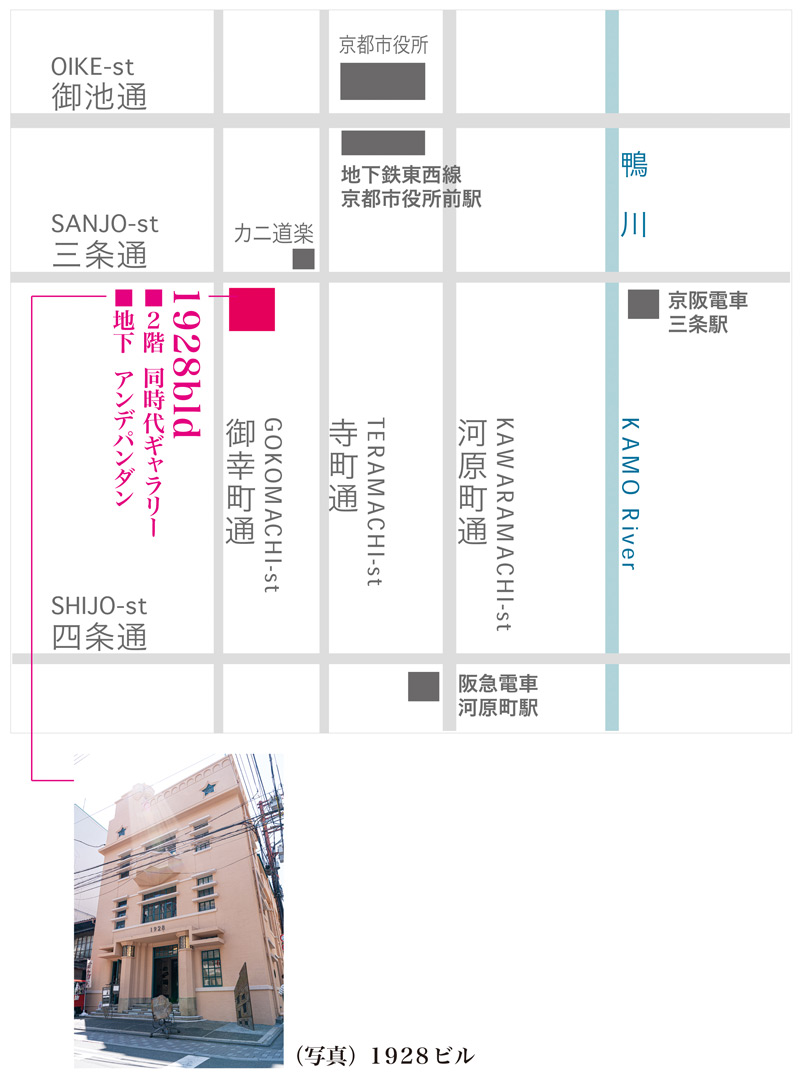 The gallery is 8 minutes walk from Shiyakusho-mae station of Kyoto Municipal Subway, 10 minutes walk from Hankyu Railway Kyoto Kawaramachi station, 6 minutes walk from Keihan Railway Sanjo station. In addition, the gallery being in the city center, it is easy to stop to stroll or shop among the many onlookers.
There is also, on the 3rd floor of the building, the theater company "GEAR", popular on Trip Advisor and other travel guides, and its spectators often visit us before and after the show, so many people can see exhibitions.
If you want to organize a solo exhibition or an artistic event in Kyoto, Dohjidai Gallery will welcome you.
Please refer to the User Guide for specific space size, terms of use or rental fees.
For reservations, do not hesitate to contact us by phone or the Contact page (request form).